Shelter Cove Towne Centre was a major redevelopment of the former Shelter Cove Mall on Hilton Head Island. It was one of the largest redevelopment projects that Hilton Head Island has seen, and the naming, branding, and marketing of the new center would be under the proverbial microscope as the community watched closely as this new lifestyle center was built. The WDM team handled every PR challenge along the way and ultimately developed an identity for this new center that continues to fuel its success today. The center was fully leased and launched with tremendous fanfare, and it drew in the shoppers that the new merchants needed to make the center successful. WDM led the way with a brand that brought something fresh and new to the Island. Energy, vibrancy, and connection are all staples of the center where life meets in the middle. Shelter Cove Towne Centre now serves both residents and the 2.5 million visitors that vacation here annually.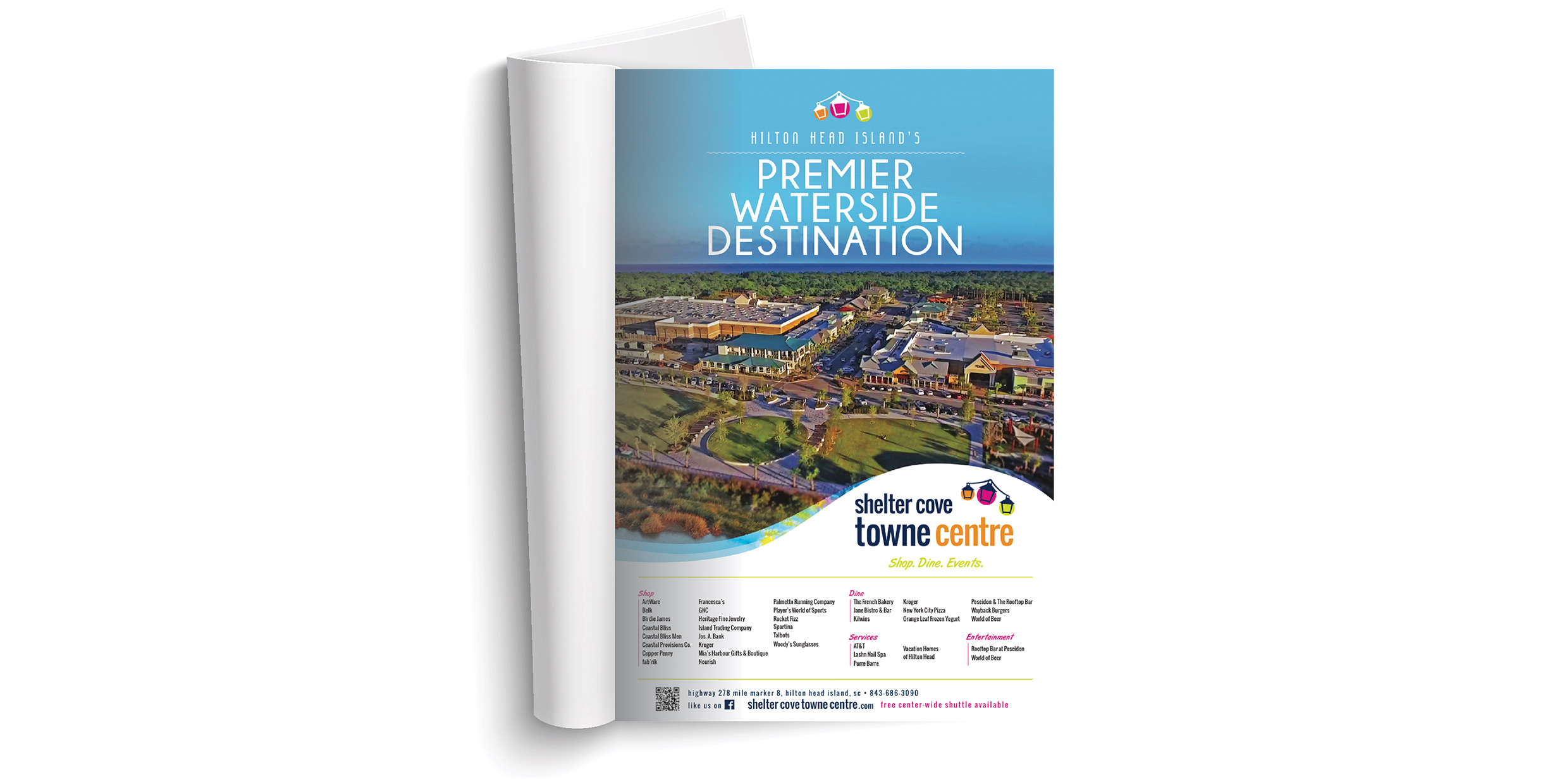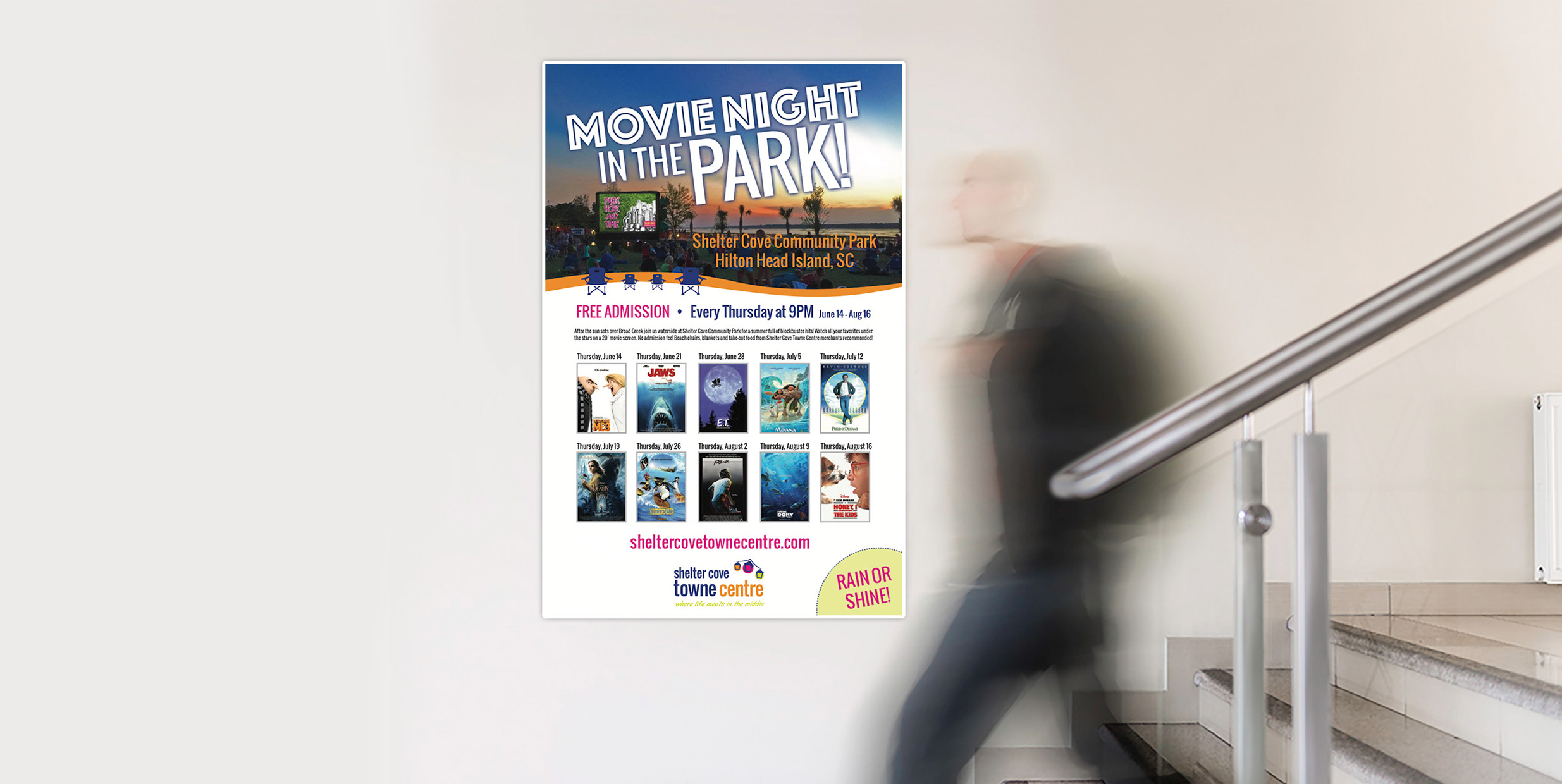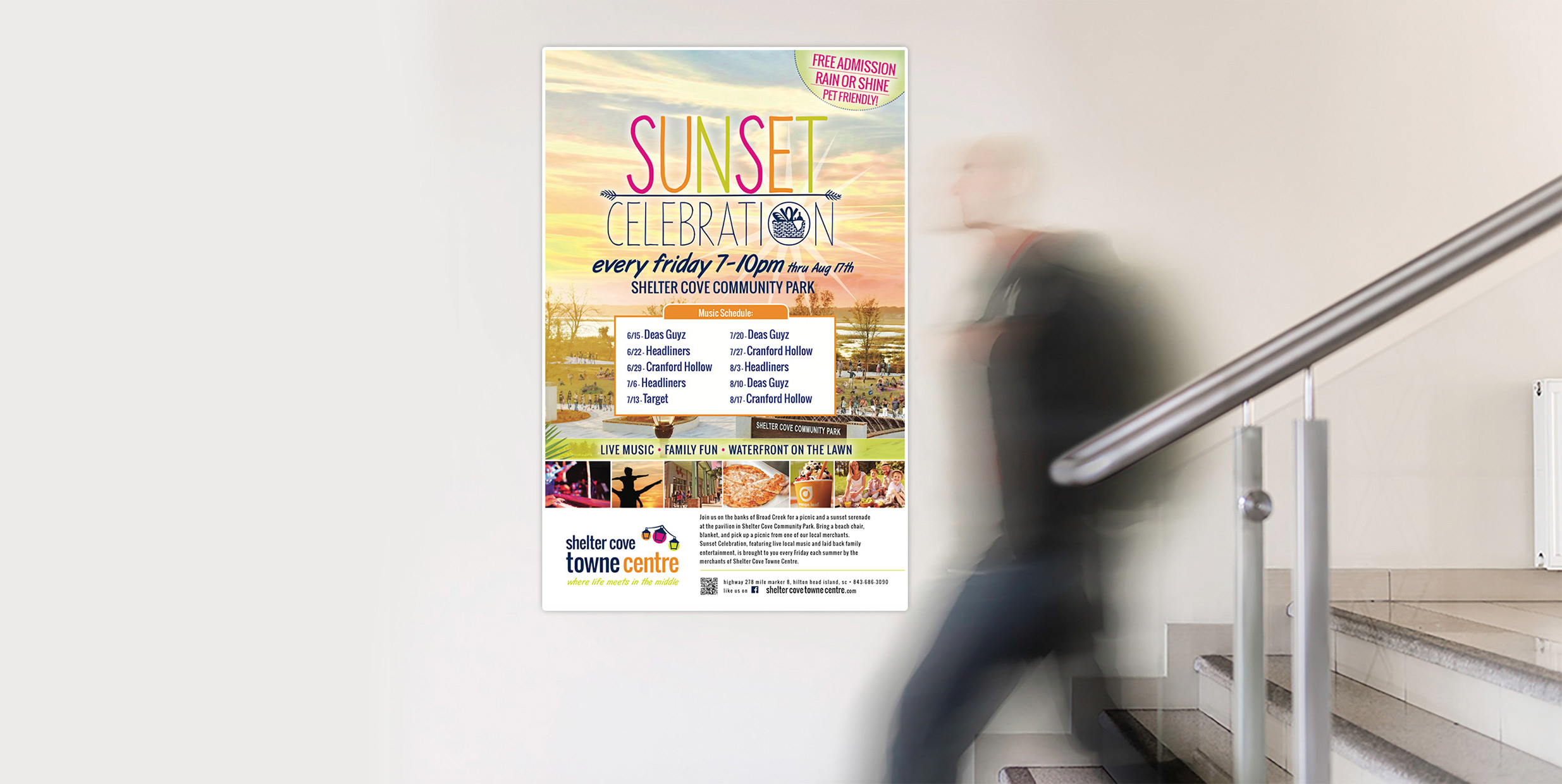 There are few destination brands with the cache and value perception of Hilton Head Island. The Island attracts more than 2 million visitors per year and also enjoys a large and loyal following in the tourist segment. In looking at opportunities to grow, the Hilton Head Island Chamber of Commerce realized that its Meetings Market held a great deal of potential, but its leadership realized that the approach to meeting marketing was a completely different animal. Sand castles and sail boats were fine for selling family vacations; the beauty of the place often sold itself, but corporate CEOs have higher aspirations for a trip to Hilton Head. WDM was brought in to reposition the Island's brand to this important market segment. Today, with more than $200 million in Island infrastructure investment and a clear and compelling brand message, meeting planners, associations, and groups from all across the world are discovering that Hilton Head Island is Inspiration As Nature Intended.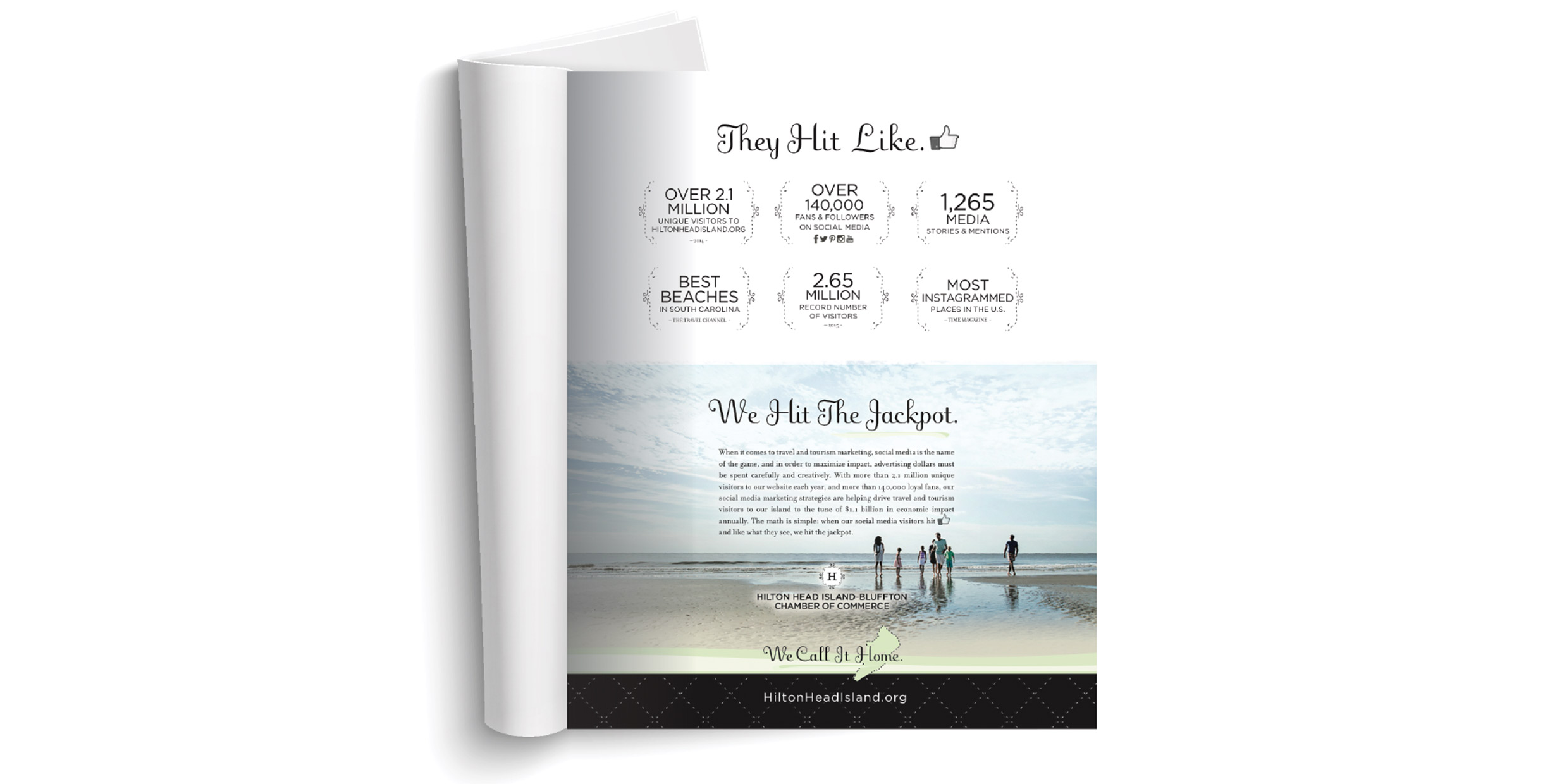 Mark Homann is one of only two Zimbabwe certified safari guides operating in the United States. He and his company serve an ultra elite clientele, but as Mark was the first to admit five years ago, the company's marketing efforts were decidedly homespun. Mark's growing up in Africa and living to tell and tour about it story was a big one. A juicy one. A wild one. Best of all, there was no one else in the entire world who could tell this same story. Mark and his crew just needed someone who could. That's where WDM stepped in. Today, the name Mark Homann is a bona fide travel brand.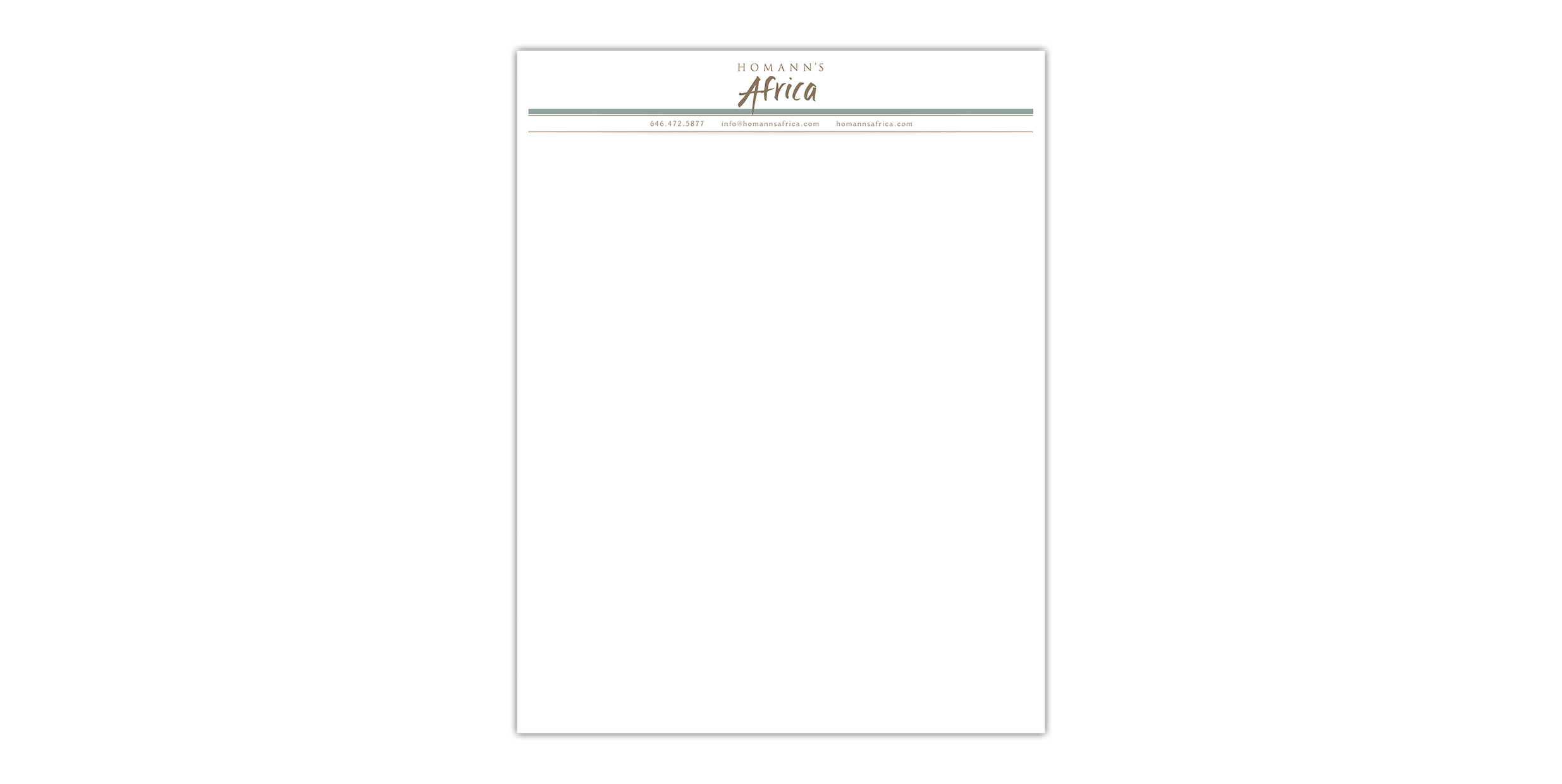 The story of Mitchelville, South Carolina – The First Settlement for Freedmen in America – is an emotional one with tremendous potential to touch people all over the world. Sadly, the raw emotion of the end of slavery and the people who fought so valiantly for their freedom was in danger of getting hidden in the shadows of the story's vast number of historical facts and figures. For example, historians believe that a significant number of African Americans can trace their family roots to this tiny settlement on Hilton Head Island. Our challenge was to rebrand the Mitchelville Preservation Project in an effort to tell the Freedmen's powerful story in a way that will engage a national audience and encourage the national-level interest and fundraising necessary to ensure that this living American history lesson will not die.