Long Cove Club had been so successful for so long that marketing the club was not a high priority. Members were happy, the club was successful, and demand was great. As a proactive step to reintroduce the club and keep the success coming, Long Cove Club turned to WDM to develop a new brand and strategic positioning of the club to create awareness and eventually demand for homes and membership in this exclusive club. In the words of the marketing team, they knew they had to advertise, but they weren't sure where and what to say to get the greatest return on their advertising investment. WDM developed a brilliant new brand message and a creative and innovative way of delivering that message. The result has been across the board increase in home sales, in sale prices, and in realtor visits.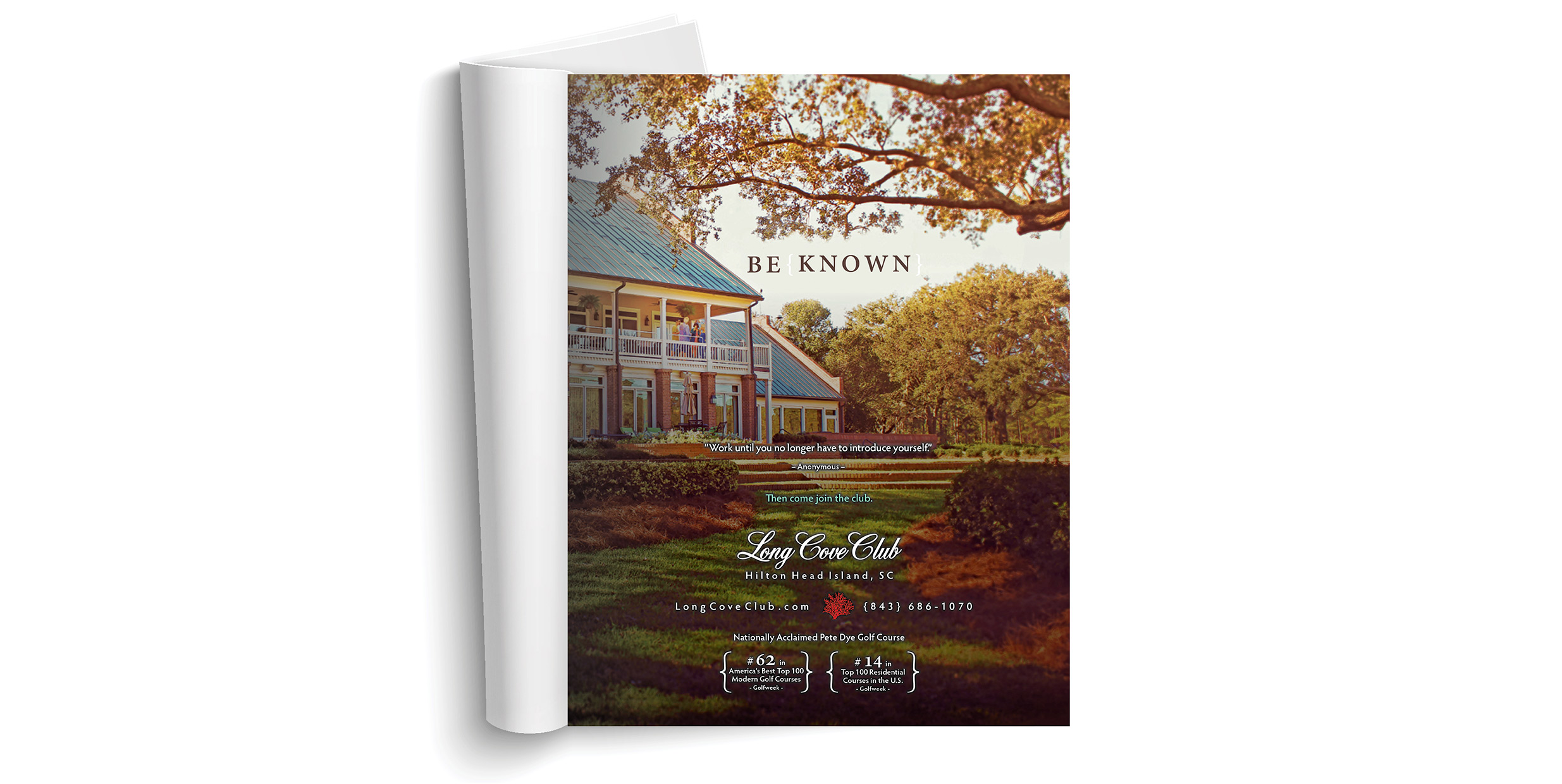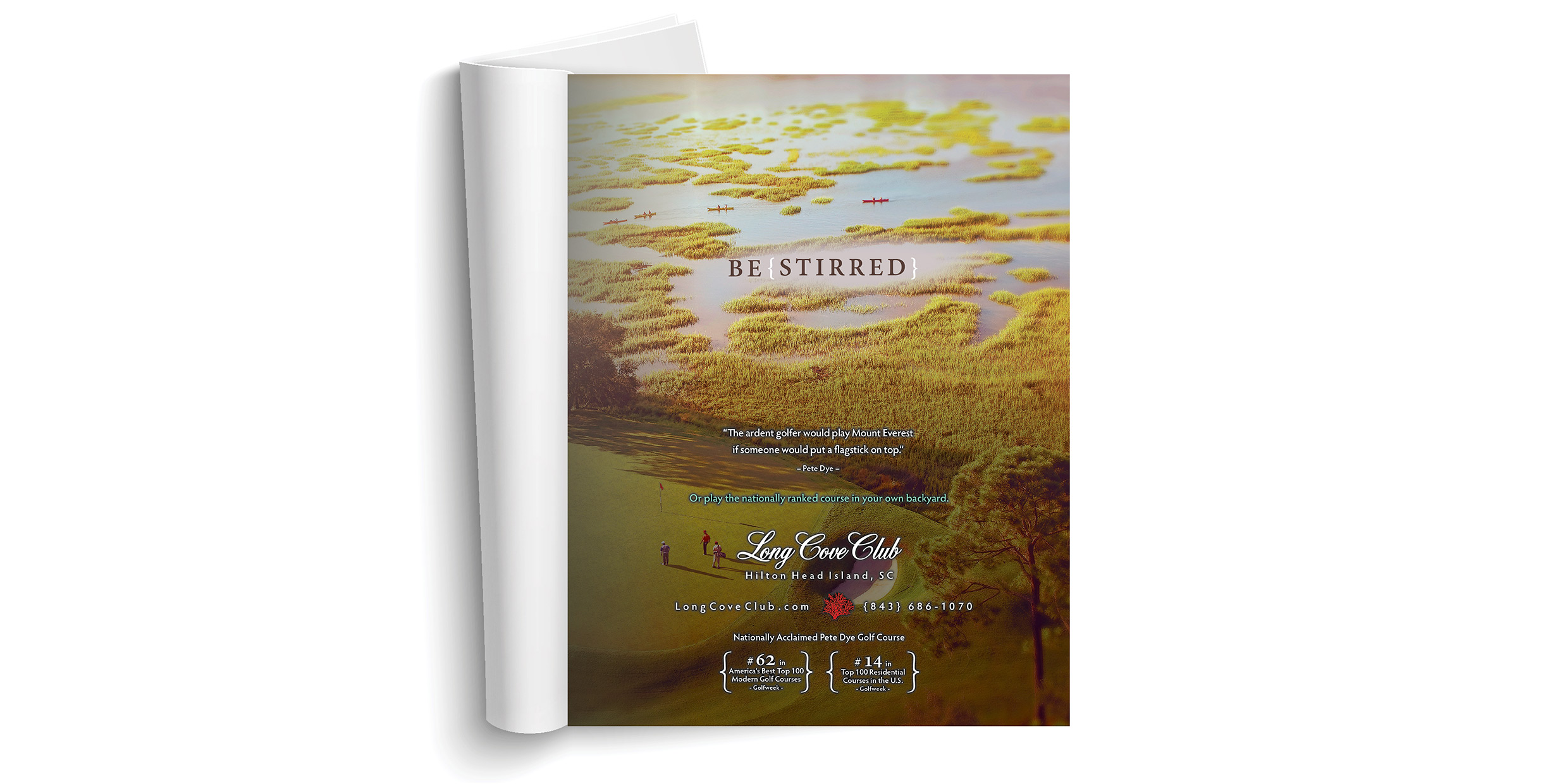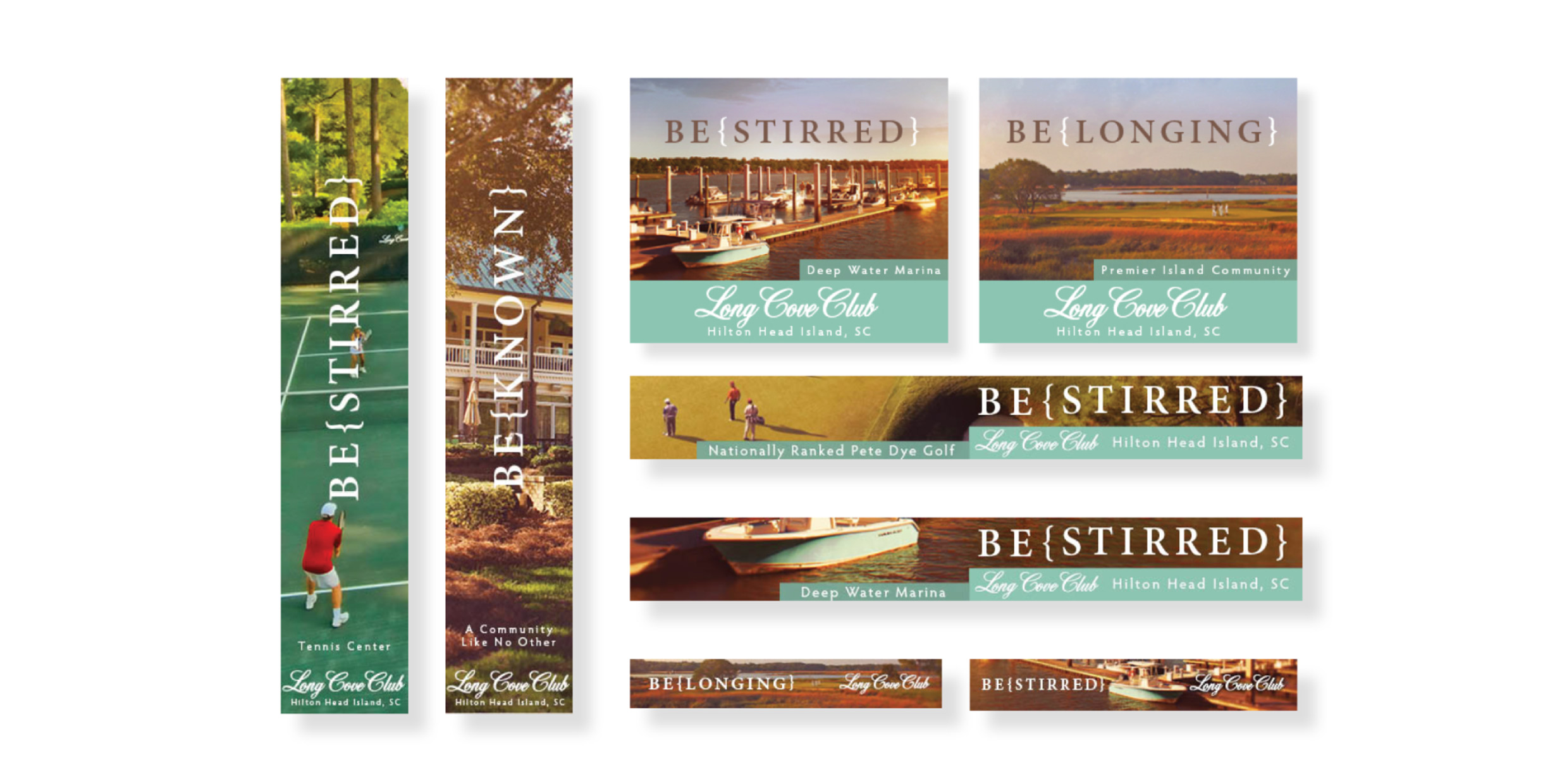 Moss Creek had been maintaining their marketing internally for a number of years, which served them well for a long time. It had been a number of years since they had made refinements to their brand, and the need was arising for a fresh approach both creatively and tactically for positioning Moss Creek to find their place in the booming Bluffton real estate market. The marketing team at Moss Creek heard about the WDM success formula from other marketing managers at high-end private club communities and reached out to see what team WDM could do for them. Moss Creek had a remarkable story to tell including one of the most naturally beautiful and ideally located pieces of land in the South Carolina Lowcountry. It was time to build a brand story from the ground up that was an accurate and authentic representation of this special and unique community. The WDM process revealed interesting stories that showcased the strong connection that club members have to nature and the community. The WDM creative team was able to present them in new and exciting ways including the latest digital tactics coupled with traditional media.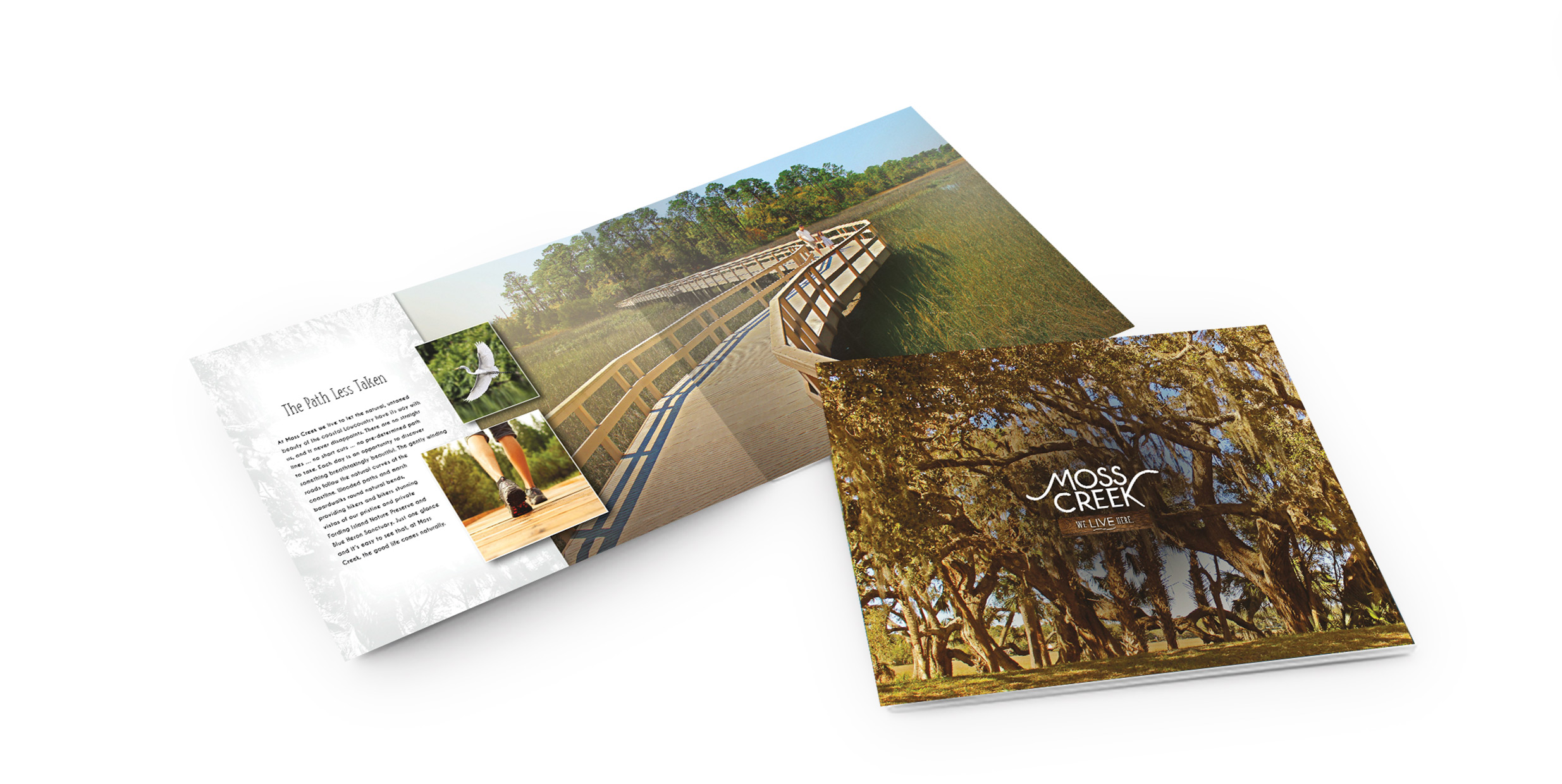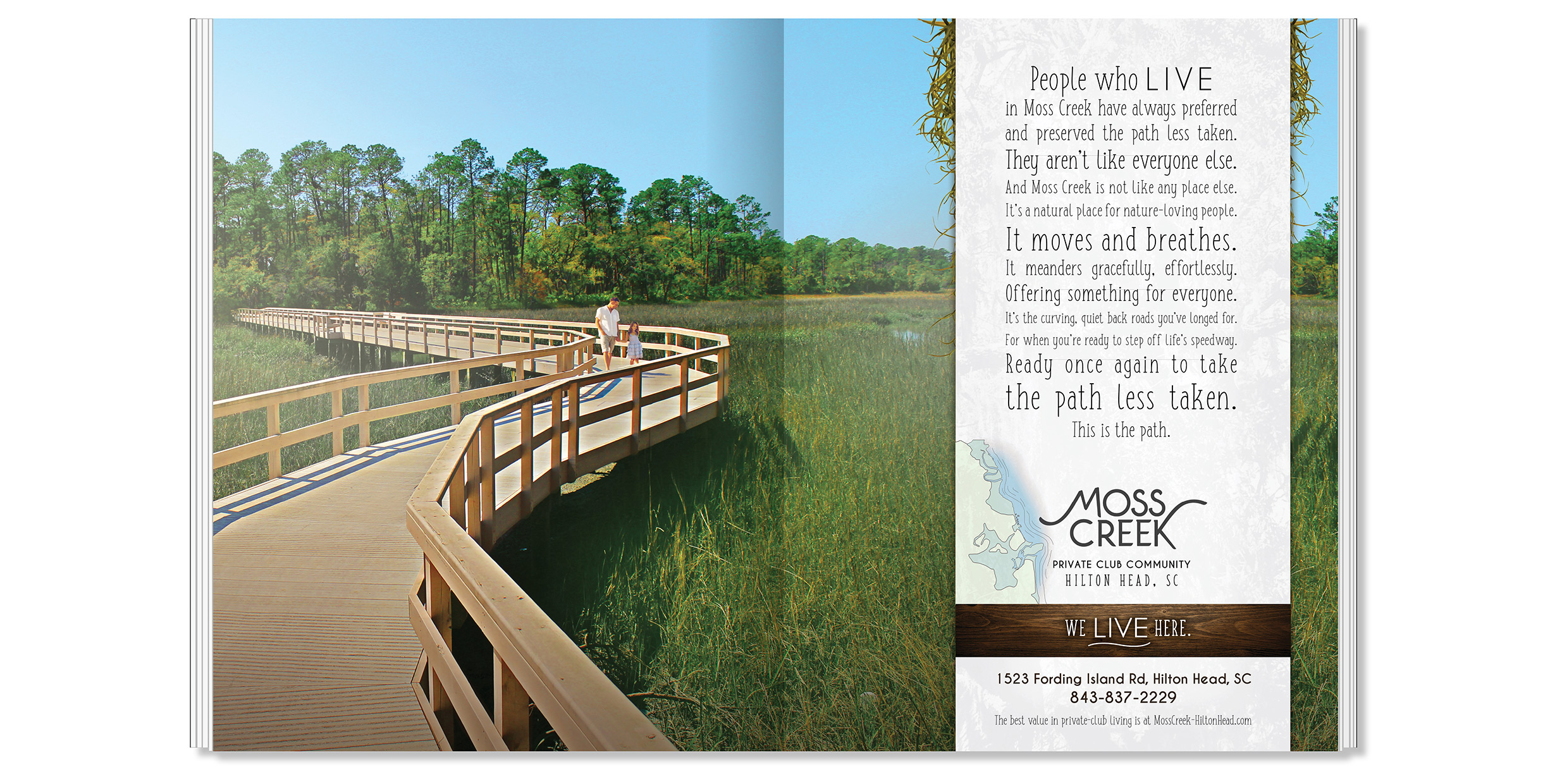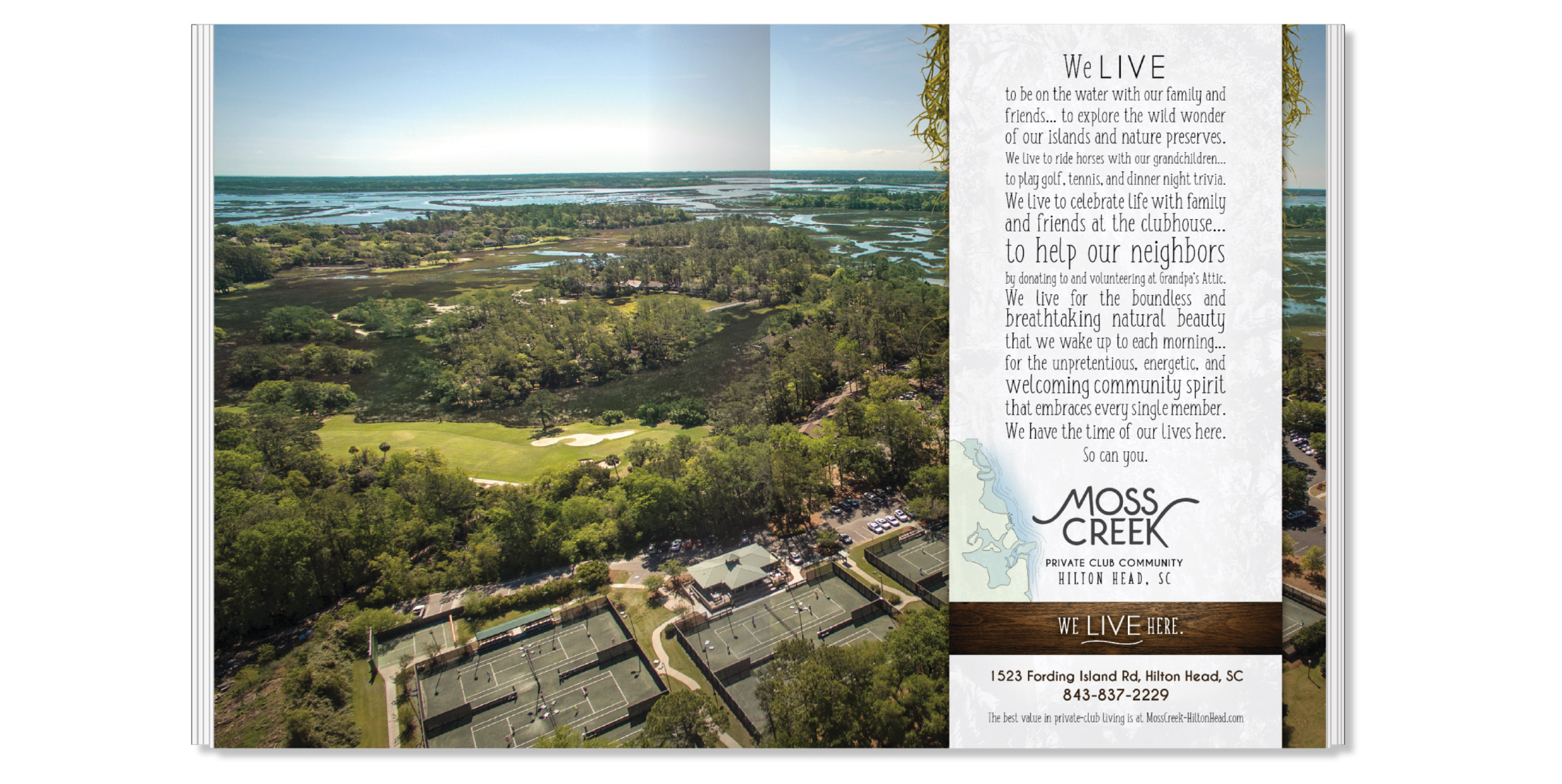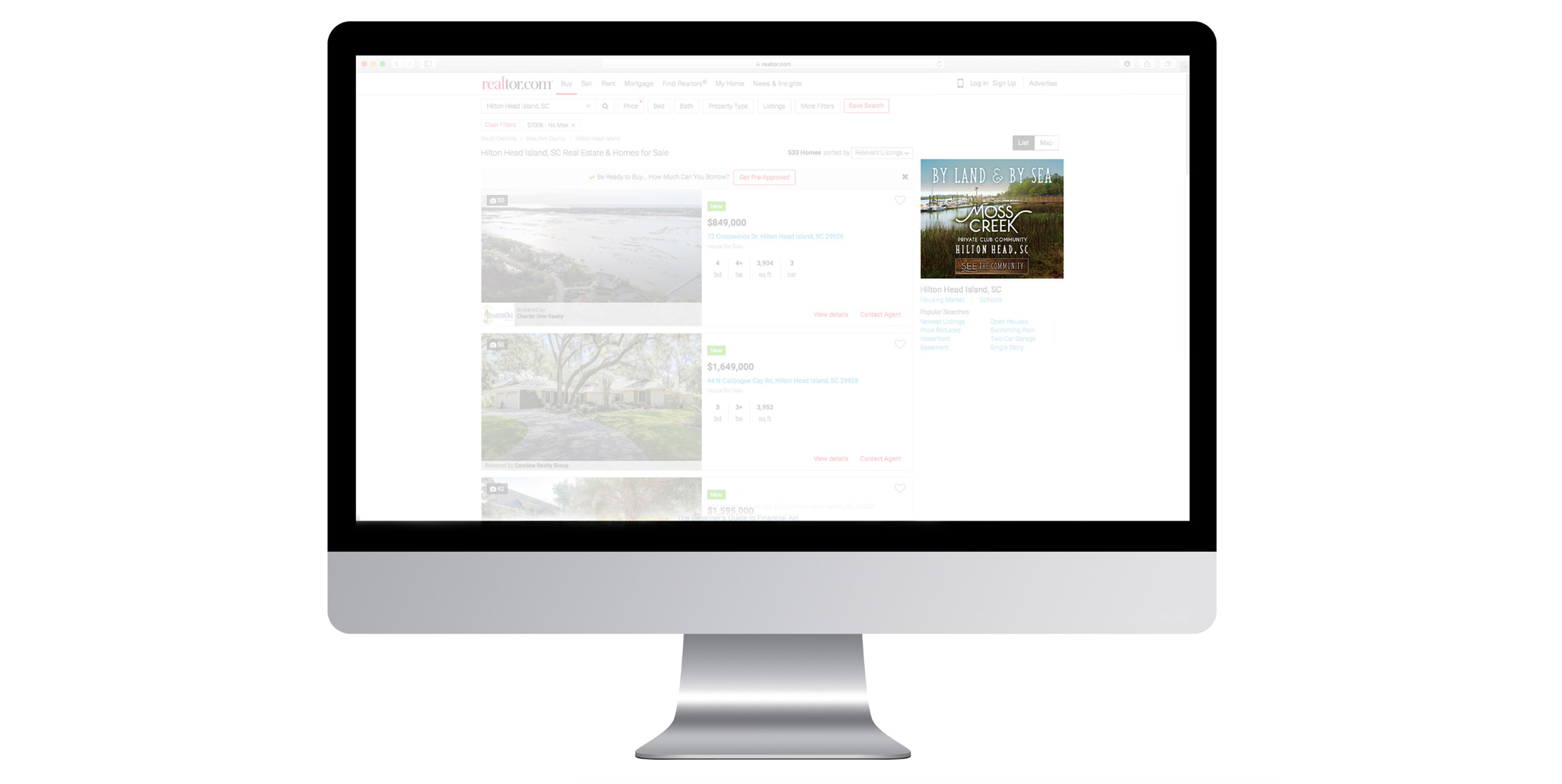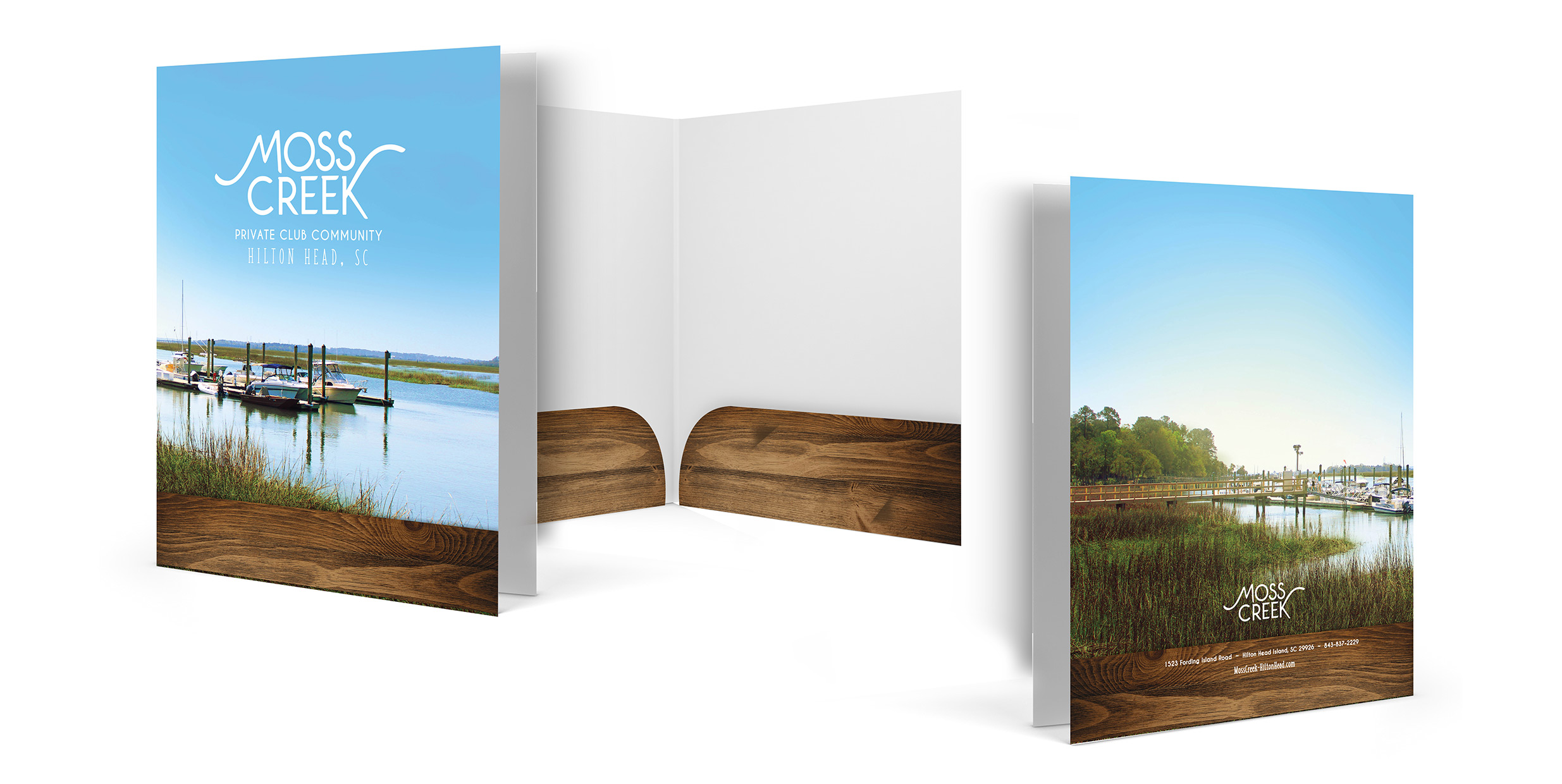 For decades, we've associated the center of things as the place where all the action happens. Command centers. Town centers. Center court. The center provides the heartbeat, the pulse, with all excitement emanating from there, and every great destination has its center. New York City has Times Square. Boston has Faneuil Hall. Chicago has the Magnificent Mile. With the addition of Shelter Cove Towne Centre, Hilton Head Island has found its energy center: a place designed to pull people in; a place where you feel drawn to the magnetic excitement; a place that's filled with the hustle and bustle of life.
The new apartments at Shelter Cove Towne Centre moved one step closer to fulfilling the original vision for this exciting new development as an energy center and gathering place for our community. These new apartments are unlike anything Hilton Head Island has seen before, and the development team at Southeastern knew that they had one chance to launch them right. Building on the successful branding and launch of the Shelter Cove Towns Centre, the team at WDM presented the stunning new apartments with an equally unique and memorable name and branding campaign that is timely, unique, and will immediately change the landscape of Hilton Head real estate.

Welcome to WaterWalk.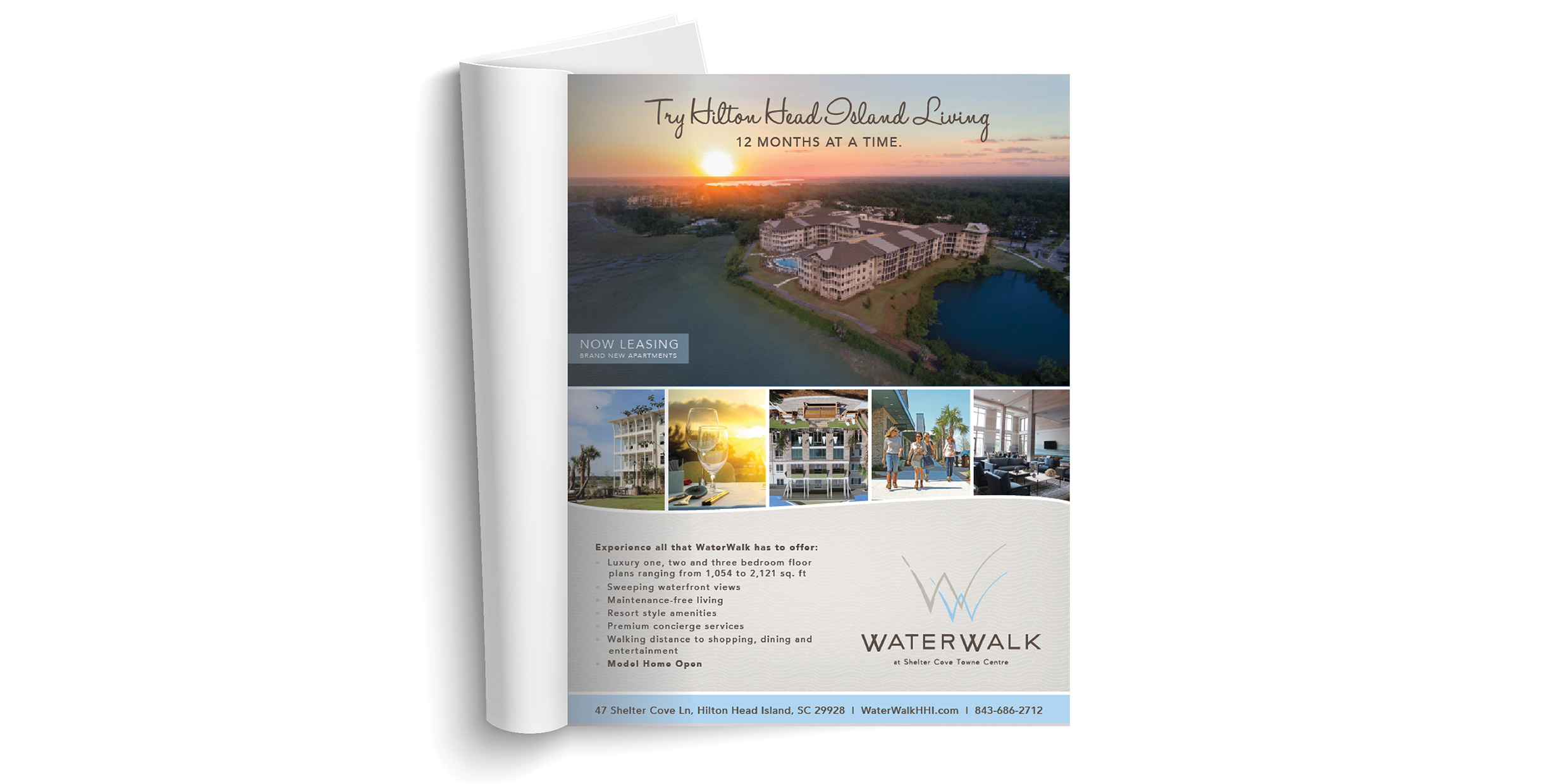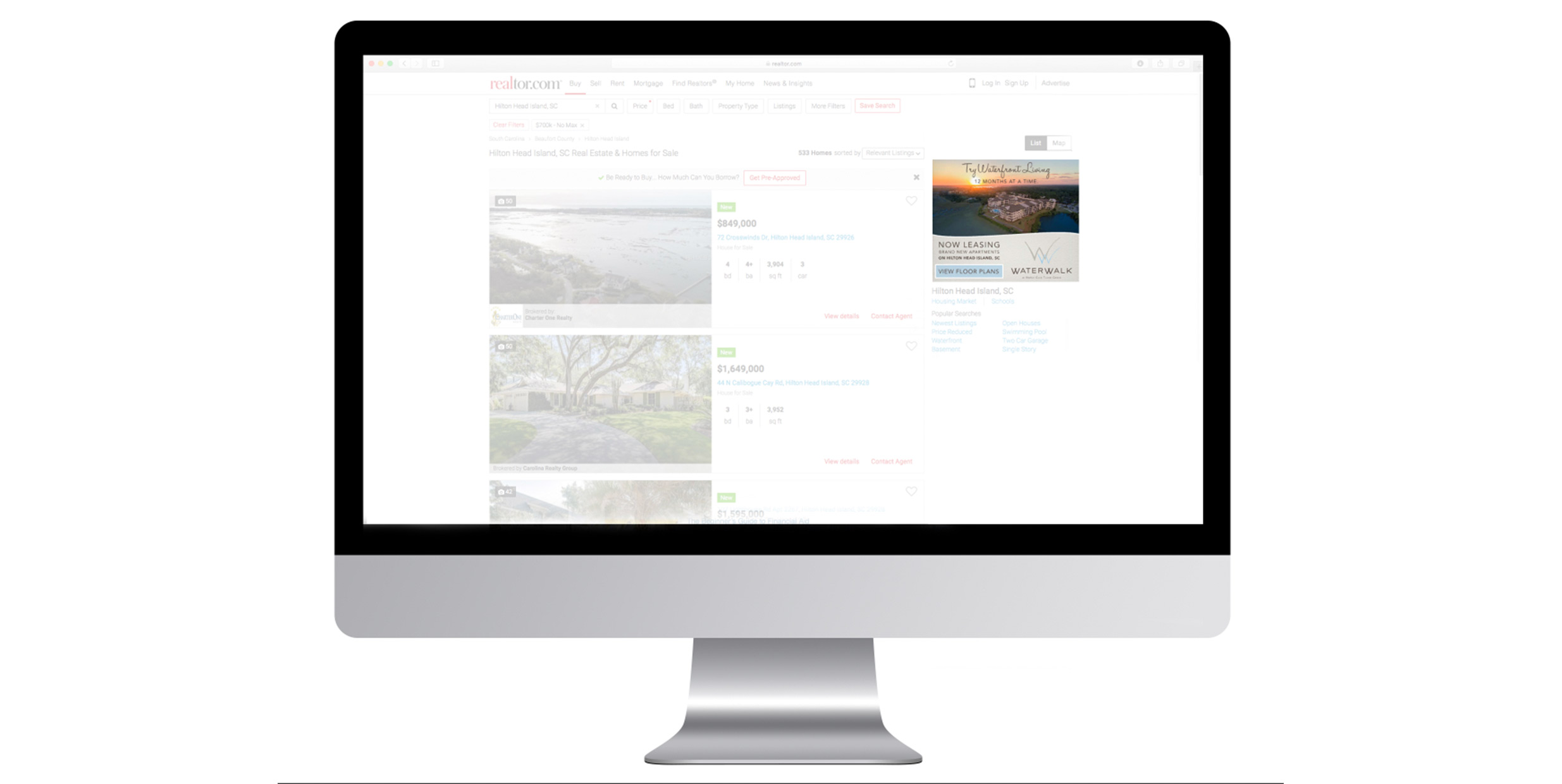 Our relationship with K. Hovnanian actually began years earlier on the set of the hit ABC TV show Extreme Makeover Home Edition. That is where we met the eventual VP of sales for the southeast coastal region for K. Hovaninan Homes. After he took the new job, WDM was one of his first calls. The successful regional promotion of this national builder would fuel growth and future development in the area, and they wanted to do things right. The team at WDM drew upon years of successful resort and real-estate marketing to build a regional campaign based on the national brand for this award winning builder. We conducted marketing audits based on site visits to each of their communities in the southeast region. We learned what was working and where there were opportunities to improve. We developed nine unique campaigns for nine unique communities, and the results formed the foundation of a relationship that has lasted for years. Together we have innovated, refined, and perfected the marketing of K. Hovnanian communities in the southeast and are looking forward to the next big development, which is soon to be announced.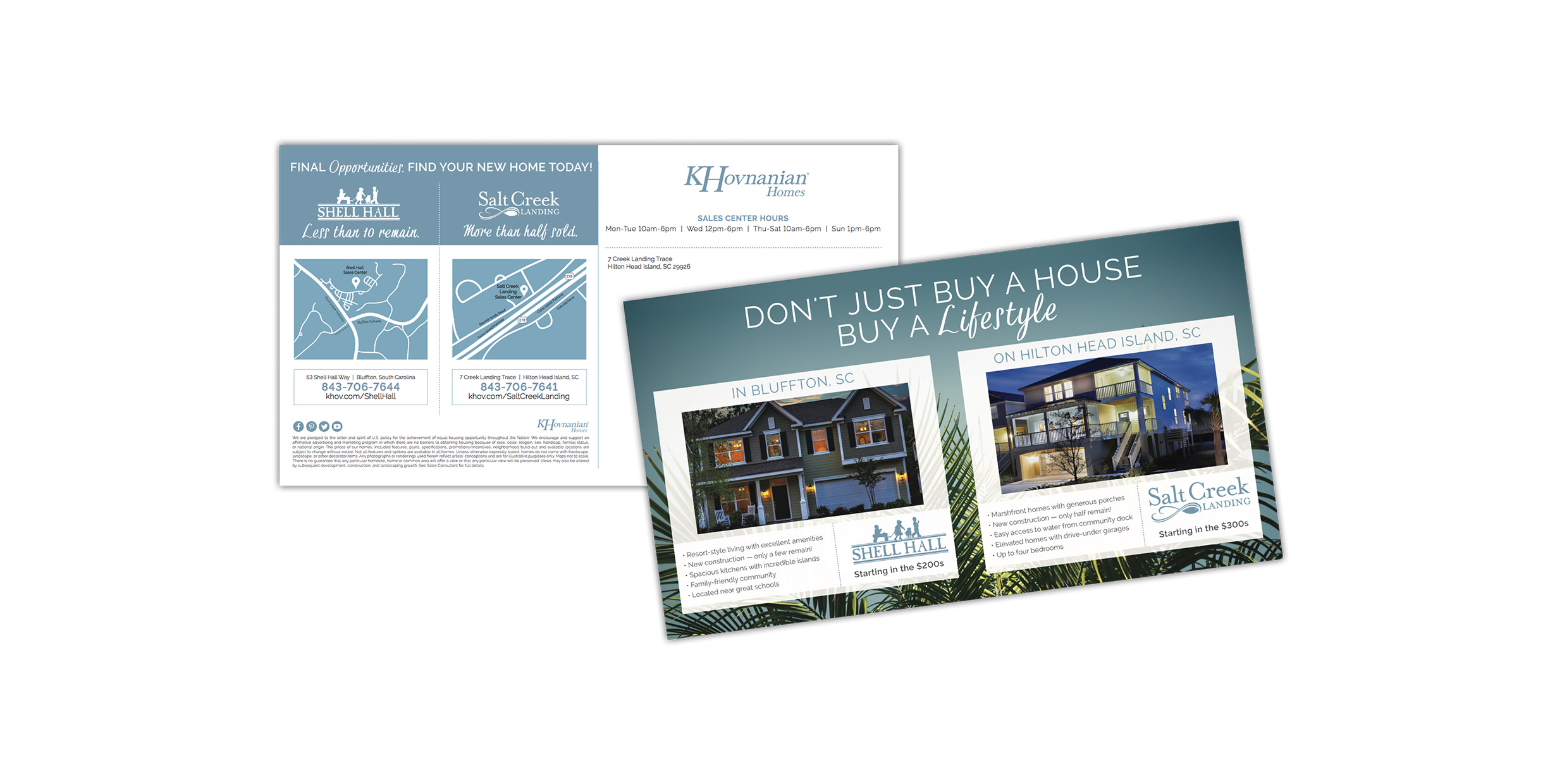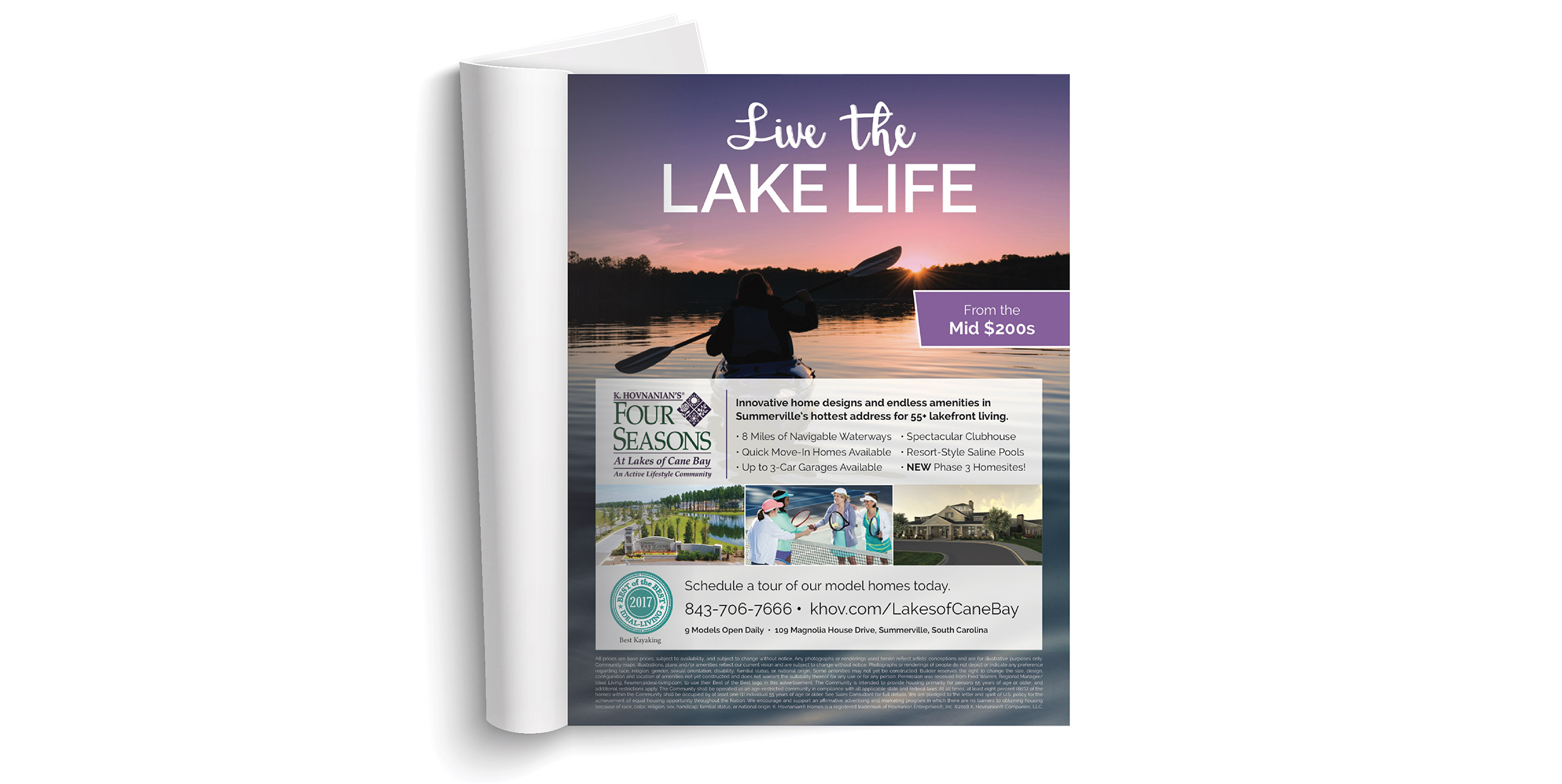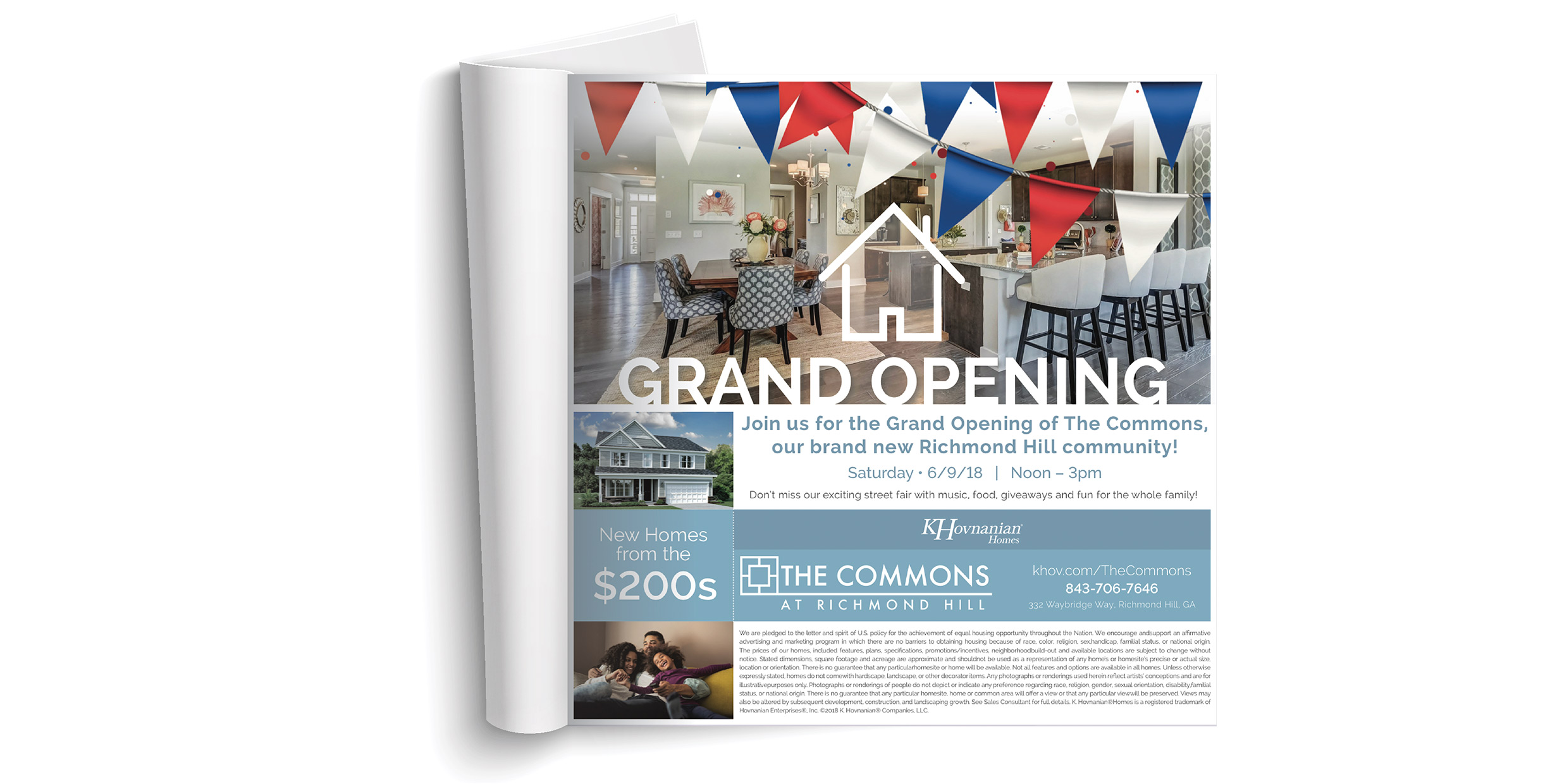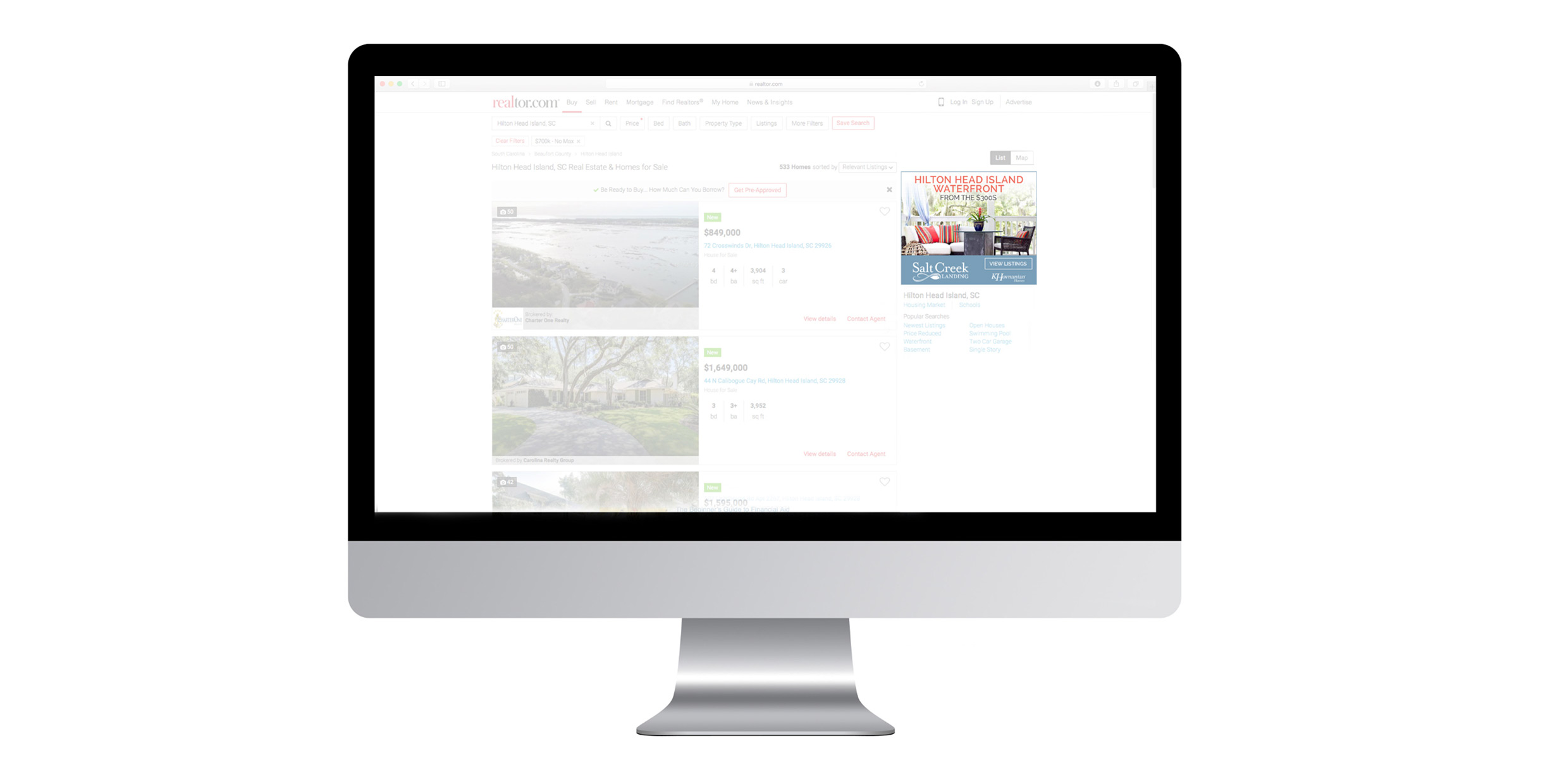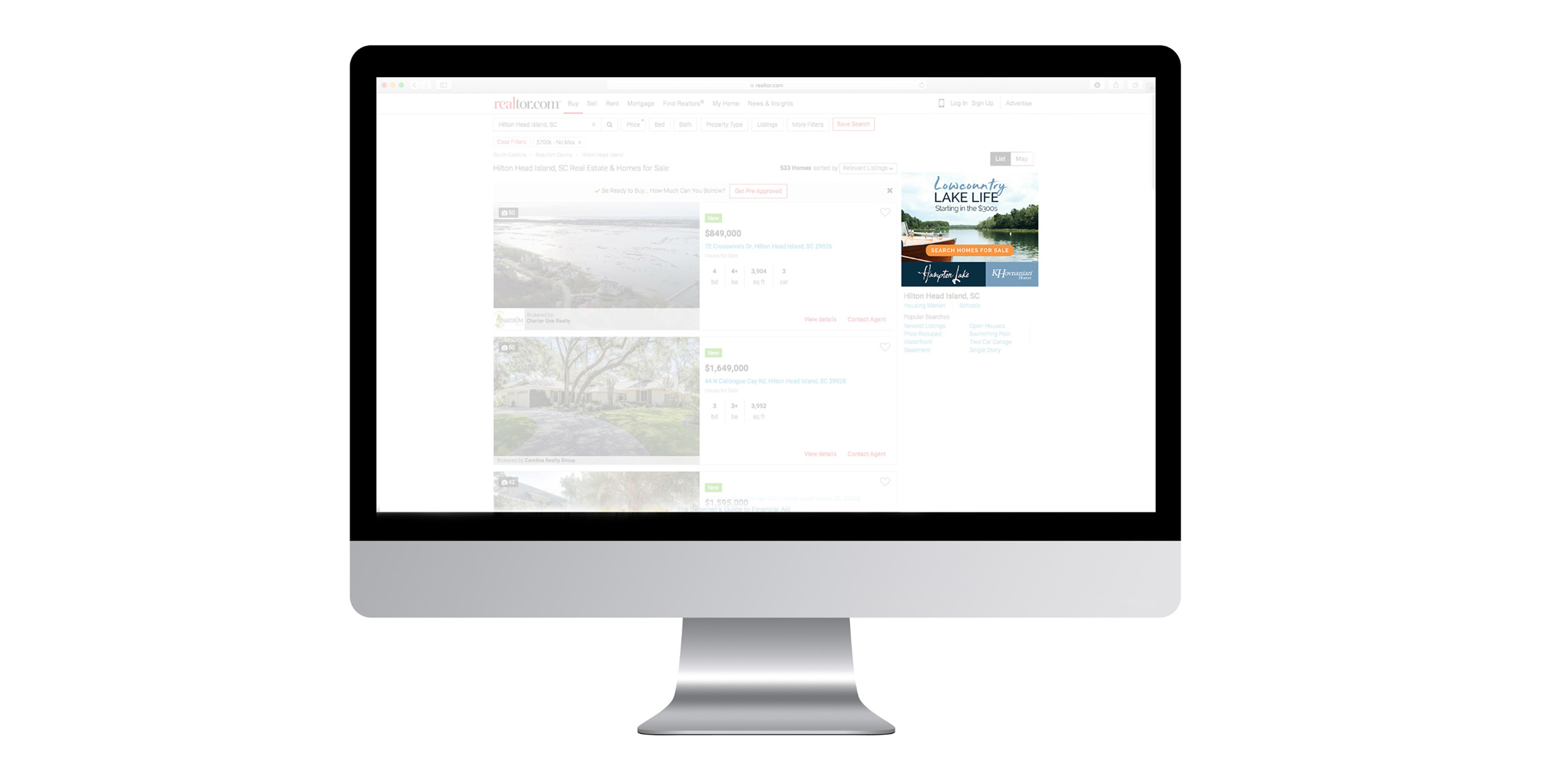 Sea Pines Country Club came to WDM with a need to polish up its image to coincide with the exciting new renovations and enhancements to the club itself. They needed new marketing tools and a creative story to present the club and all of its renovations to potential new members both inside and outside of Sea Pines Plantation. The WDM brand process led to the story of the circle. Just beyond the Sea Pines Circle, tucked inside the gates of the world famous Sea Pines Resort, there's another circle, one that's a bit of a best kept secret. It's a circle of Sea Pines Country Club family and friends who come together to enjoy an unparalleled wealth of private amenities and personal services, to play golf and tennis, and to savor world class cuisine, a lively social whirl, and the Lowcountry lifestyle at its best. This story resulted in beautiful new marketing materials that generated interest, inquiry, and new members to the club.